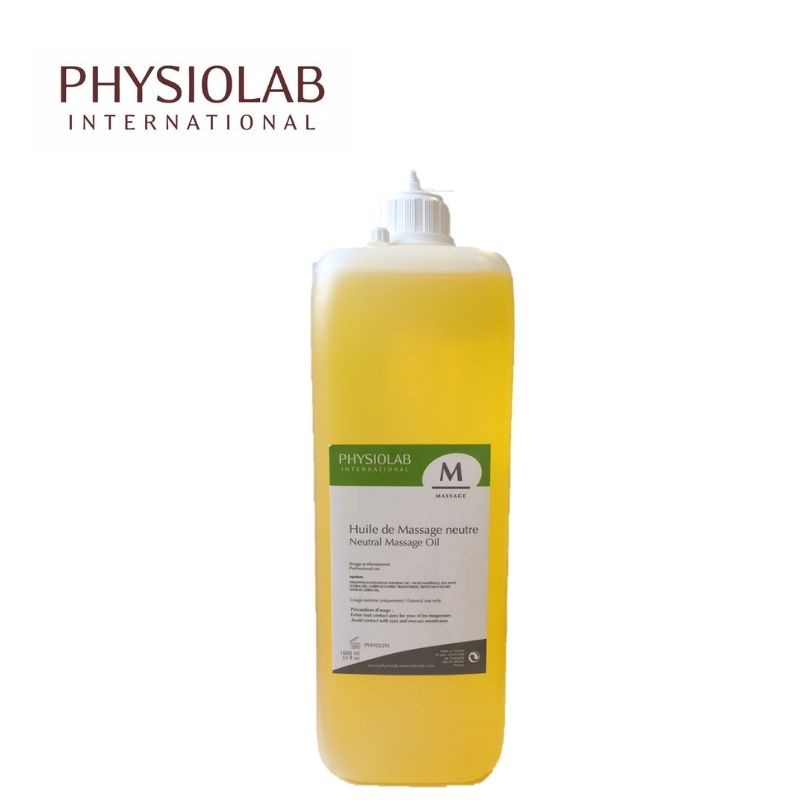  
Neutral massage oil - 1L
The formula combines the slipperiness of both vegetable and mineral oils. 
Its base is specially conceived to allow both short and long massages.
Corn oil soothes and regenerates the skin while bringing the slippery aspect to the massage. Wheat germ oil is antioxidant and contains E vitamin to allow a good stabilization of the neutral oil. 
The oil composition is suitable for sensitive people and pregnant women. 
1L bottle
ACTIVE INGREDIENTS

ACTIONS

Corn oil

Zea mays oil

• Softens the skin

• Slippery

Wheat germ oil

Triticum vulgare germ oil

• Softens the skin

• Reinforce the hydrolipidic film